Instead of doing the Who's Hot and Who's Not article, I had Pliskin give me a spreadsheet that showed everyone stats from the past week. If you aren't on these lists and you think you should be, that means your GM is an asshole and didn't put stats in since last games on Friday (doing this on Sunday).
The lists are sorted by points for forwards/defencemen and Wins for goalies. Now let's see who had a good week of hockey.
Forwards: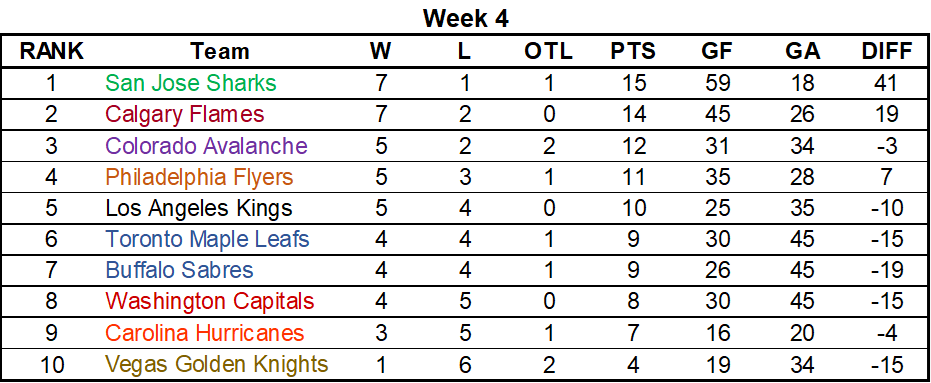 Well, it looks like that gutless prick Randymarsh had a good week, obviously had no intentions of passing the puck and every assist was probably a rebound.
Hxrdie also had a good week, played centre for 6 of those 8 games I believe between zercylol and iZinczyi who are ranked 5th and 7th this week.
Bartlett, linemate of Randymarsh, had a solid week as well with a 4.0ppg and only had 1 more giveaway than takeaways+interceptions. Can't believe he let Randy out-score him though that's assss on his part.
FreezeMothaSucka also deserves some credit being 4th on this list, dragging Seattle from the grave and helping them climb into a playoff position.
Surprise name on the list is Stlblues21, im not familiar with him but I know he is on Reapz Mtl team, by the looks of those numbers Reapz should be putting that guy up front more often!
Defence: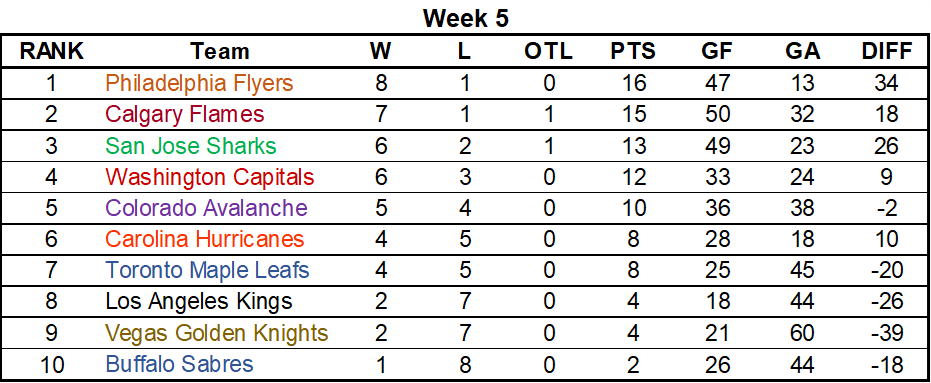 KyleJ had a huge week for the Red Wings putting up a 2.6ppg in 5 games leading all defenders in points. Showing the SP world he was definitely worth the 4th overall pick in the draft.
NoScxpe also had a great week for the Sharks scoring his first goal of the season on the blueline and putting up 10 helpers, he also had his first fight in a Sharks uniform, but he got beat the fuck up by a Seattle player.
NowYoDead, he was on the cold list last week for Seattle, now he is heating up on D for these guys, putting up 4 goals in 6 games on the point is not a very common thing. Dead is showing Seattle that picking him 10th overall was a good choice.
Special shoutout for Ustoopid as well climbing out of the shit list last week by averaging a 1.4ppg on D and a massive 44 hits which lead all defenseman for the week.
Also, a shoutout to Beeper who just barely made the list but managed to have a 1.3ppg in 3 games on D for a struggling Colorado team and a +6, nice work.
Goalies: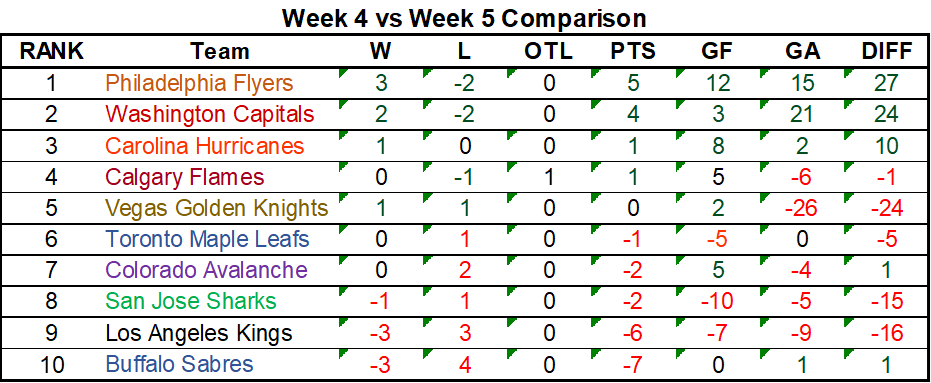 Chadkillz is back between the pipes again after taking a season off and is red hot, going 5-0 with a 1.40GAA and a shutout. Keep an eye on this guy going forward throughout the season cause he's going to want his Vezina award back.
Blade0Muffin faced more shots than any other goalie this week and is one of the main reasons Seattle crawled back into the playoff picture posting an 85.14SV% and a 2.20GAA and a 4-1 record.
SorokinI30I putting up a big 2 shutouts in 5 games this week with a 3-2 record, great job in there buddy keep it up!
Special shoutout to itsjustskillz, that 7-0 record looks real nice, the SV% is questionable for him but since I'm on his team I know half of the goals scored on him were because of the guys in front of him being tools with the puck and or scoring on their own net lol.
Special shoutout to Bufford and Pliskin as well, both putting up solid SV%'s and winning records after being on the shit list last week. I think Plisk may have started shutting the door so Mr kitty can't get in to bug him while he plays now.
There you have it for this week, if you weren't on the list (and should have been) get after your lazy ass GM and tell them to post stats so you can get the recognition you deserve.
Keep it gutless SP,
Randymarsh2012